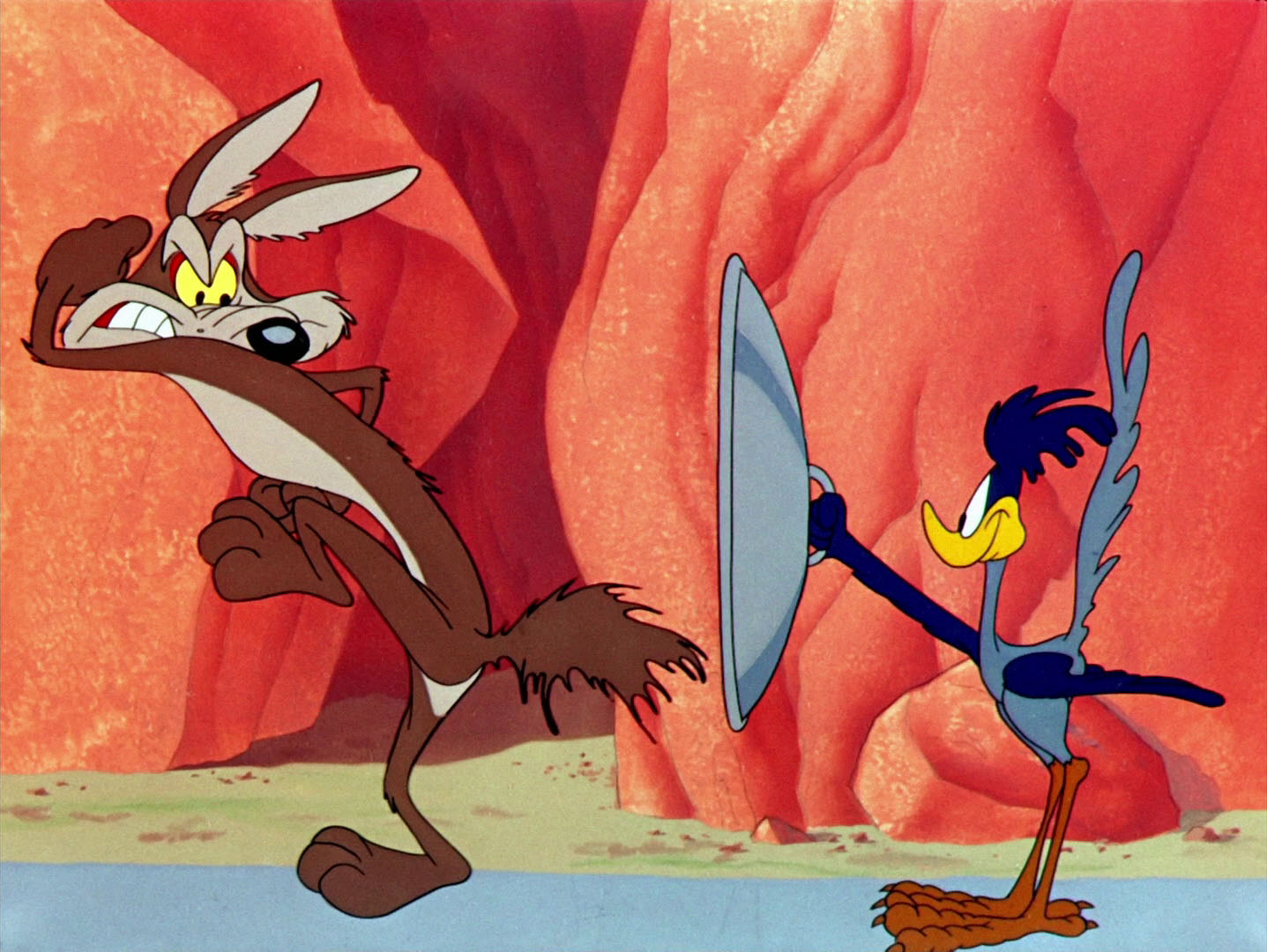 Cartoon classics
Classics from film history
Edition 2022
Would you like to see Wile E. Coyote and the Road Runner's first appearance on the big screen? This programme presents the first films featuring some of the most legendary characters in the world of animation: Mickey Mouse and Minnie Mouse, Felix the Cat, Tom & Jerry, and more.
Voting results
Valoració general de la sessió
Quin curtmetratge t'ha agradat més
The Pink Panther: The Pink Phink
Looney Tunes: Fast and Furry-ous
Tom & Jerry: The Invisible Mouse
Mickey Mouse: The Fire Fighters
Out of the Inkwell: The Tantalizing Fly
Flip the Frog: The Cuckoo Murder Case
Oswald the Lucky Rabbit: The Ocean Hop
Felix the Cat: Dines and Pines
Fitxa didàctica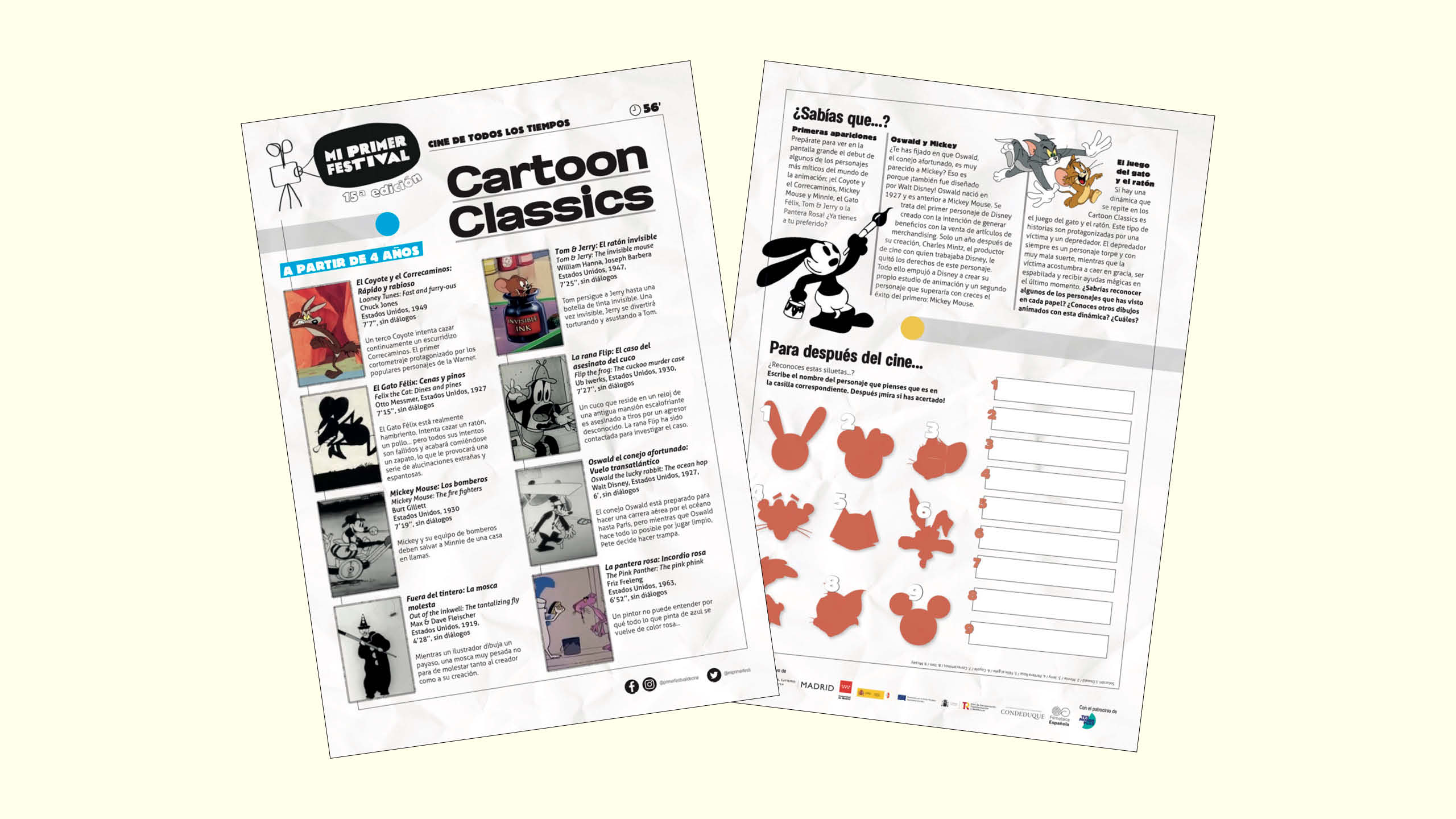 Curiosidades y actividades
¿Quieres saber más sobre el conejo Oswald y su relación con Mickey Mouse? ¿Sabías que muchos de los "cartoons" que vas a ver se basan en el "juego del gato y el ratón"? Descarga la hoja de sala y encontrarás más curiosidades y actividades para hacer en casa.
Descarregar