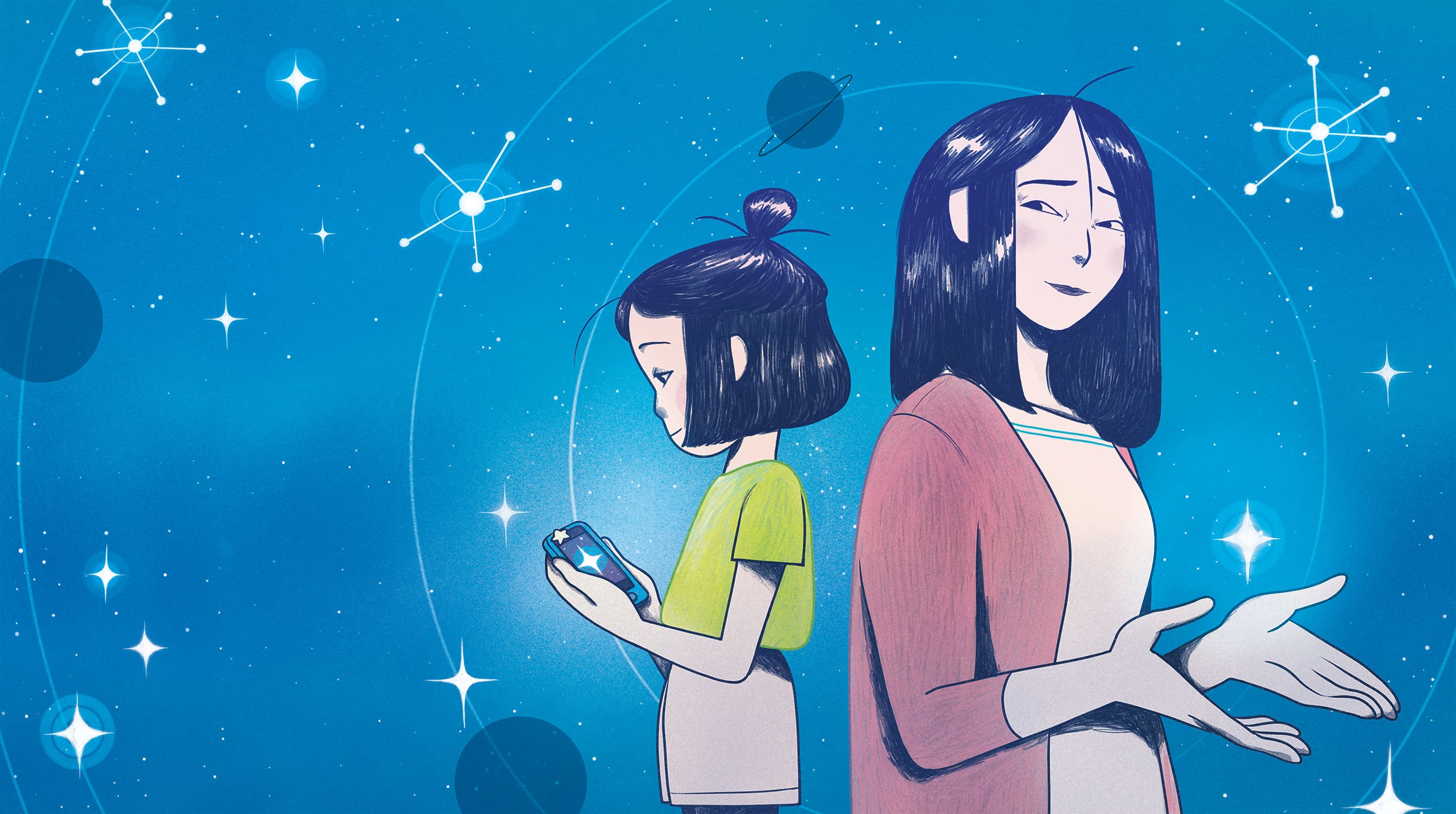 Funny birds + Immobile stars
Out-of-competition films
2022
Ellie and Chengua are two young girls with a great imagination and passion for the world around them. Ellie loves reading and Chengua is fascinated by space. Both are about to enter a new stage in their lives: will you join them?
Screenings and tickets
In theatres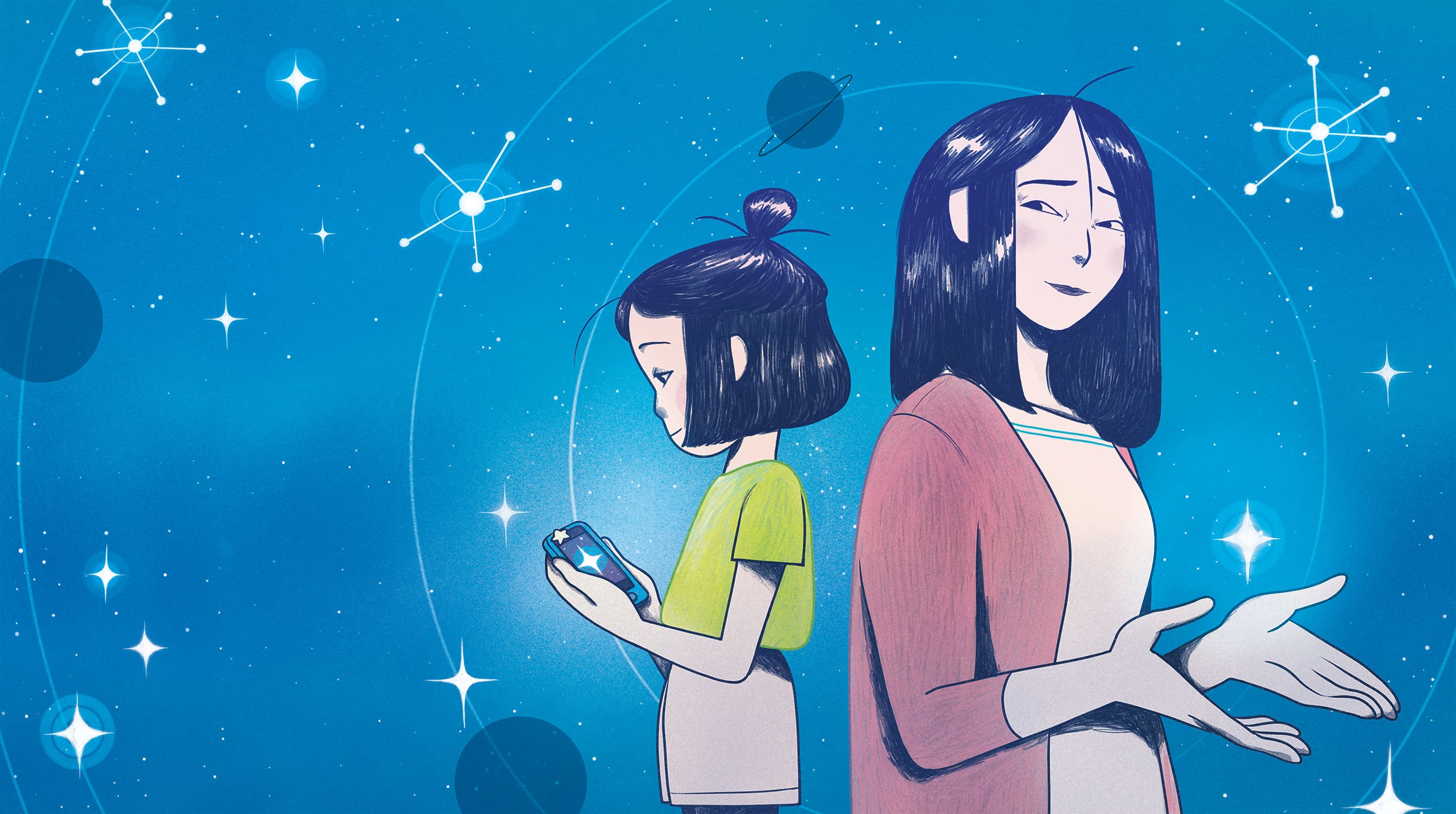 Funny birds + Immobile stars
Voting results
General assessment of the session
Which short film did you like best?
Teaching sheet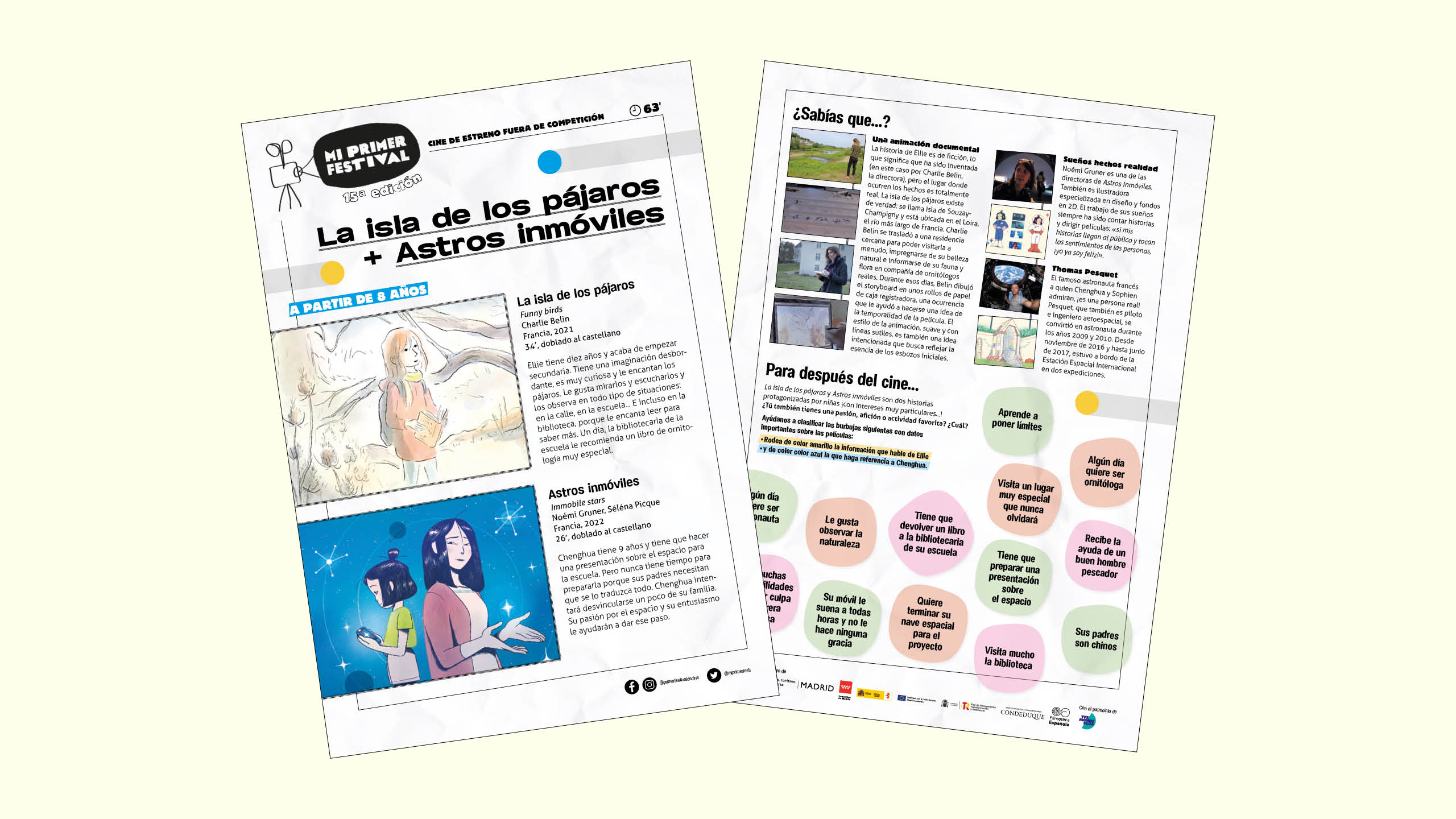 Curiosidades y actividades
Descarga la hoja de sala y encontrarás más curiosidades y actividades para hacer en casa.
Download