Anyone who wants to experiment, create, tell a story or express emotions in a different way, will always find the ideal language in animation. Don't miss this selection of short films, made with different materials and textures, which will move you to laugh, cry with joy and let your imagination run wild.
Voting results
General assessment of the session
Which short film did you like best?
Where Do They Come From? And Where Do They Go?
Teaching sheet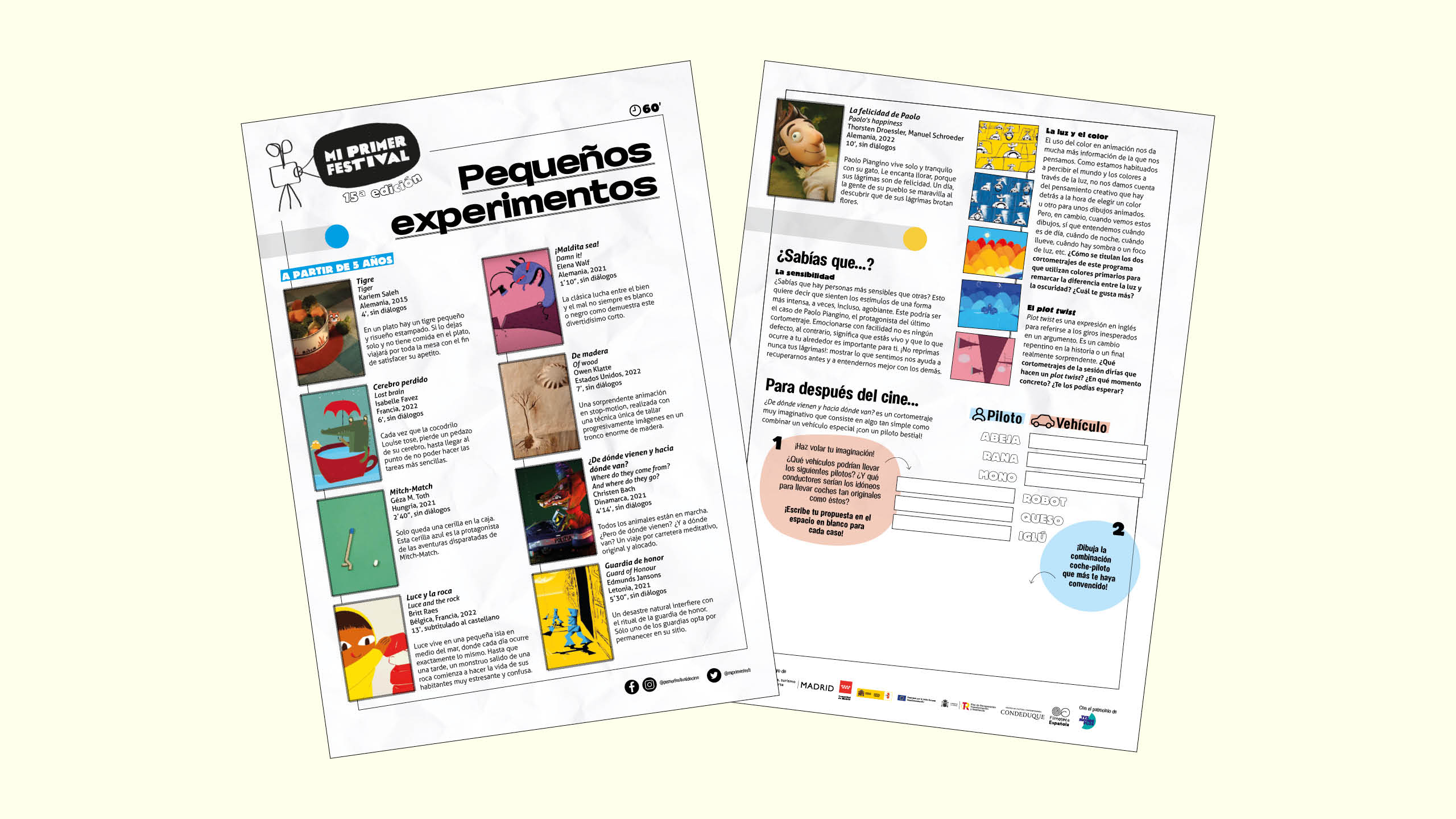 Curiosidades y actividades
Descarga la hoja de sala y encontrarás más curiosidades y actividades para hacer en casa.
Download