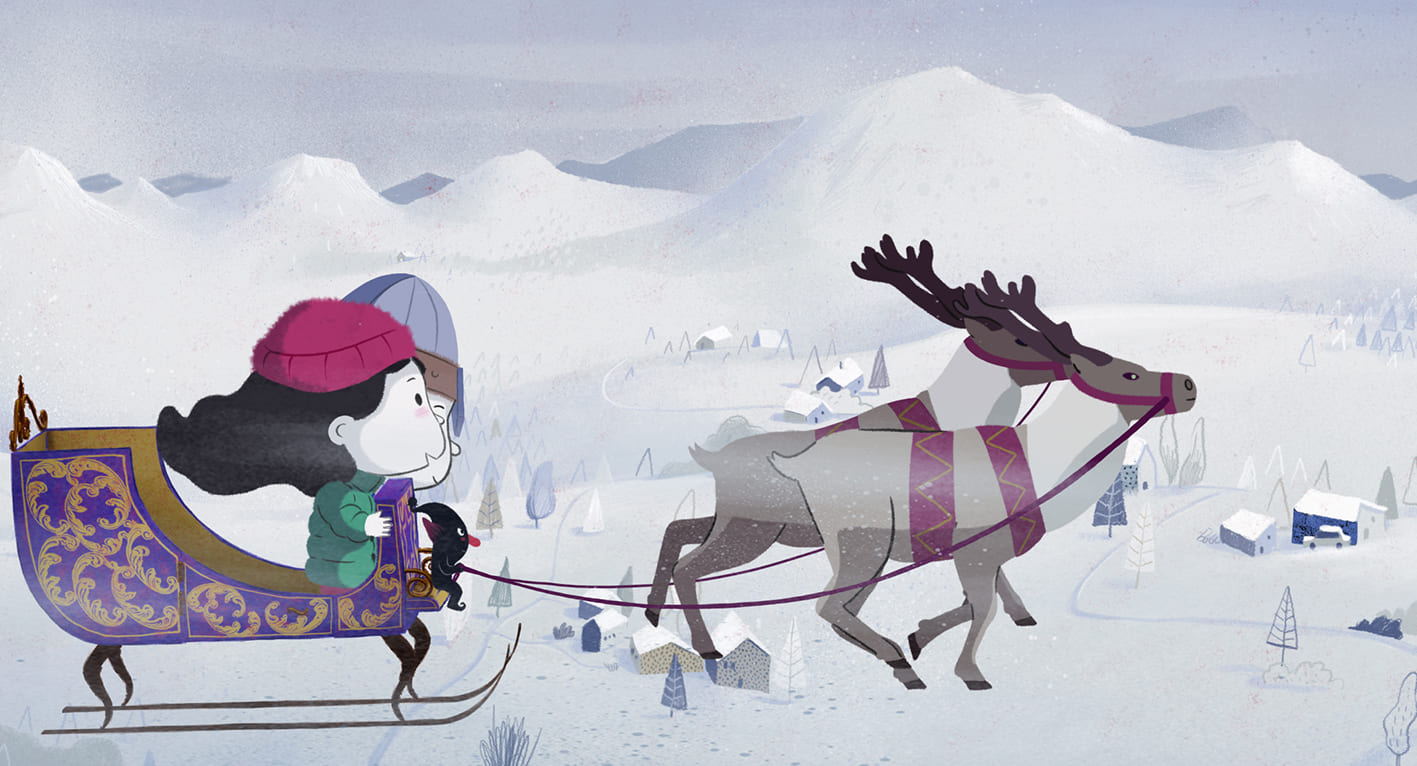 Operation Father Christmas
Out-of-competition film premieres
Edition 2022
Operation Father Christmas
My First Film Festival presents a Christmas programme packed with surprising adventures, thrills, and lots and lots of snow! Perfect for this festive season at the end of the year when we take stock and realise how much we love our family and friends.
Voting results
Valoració general de la sessió
Quin curtmetratge t'ha agradat més
Operation Father Christmas
Fitxa didàctica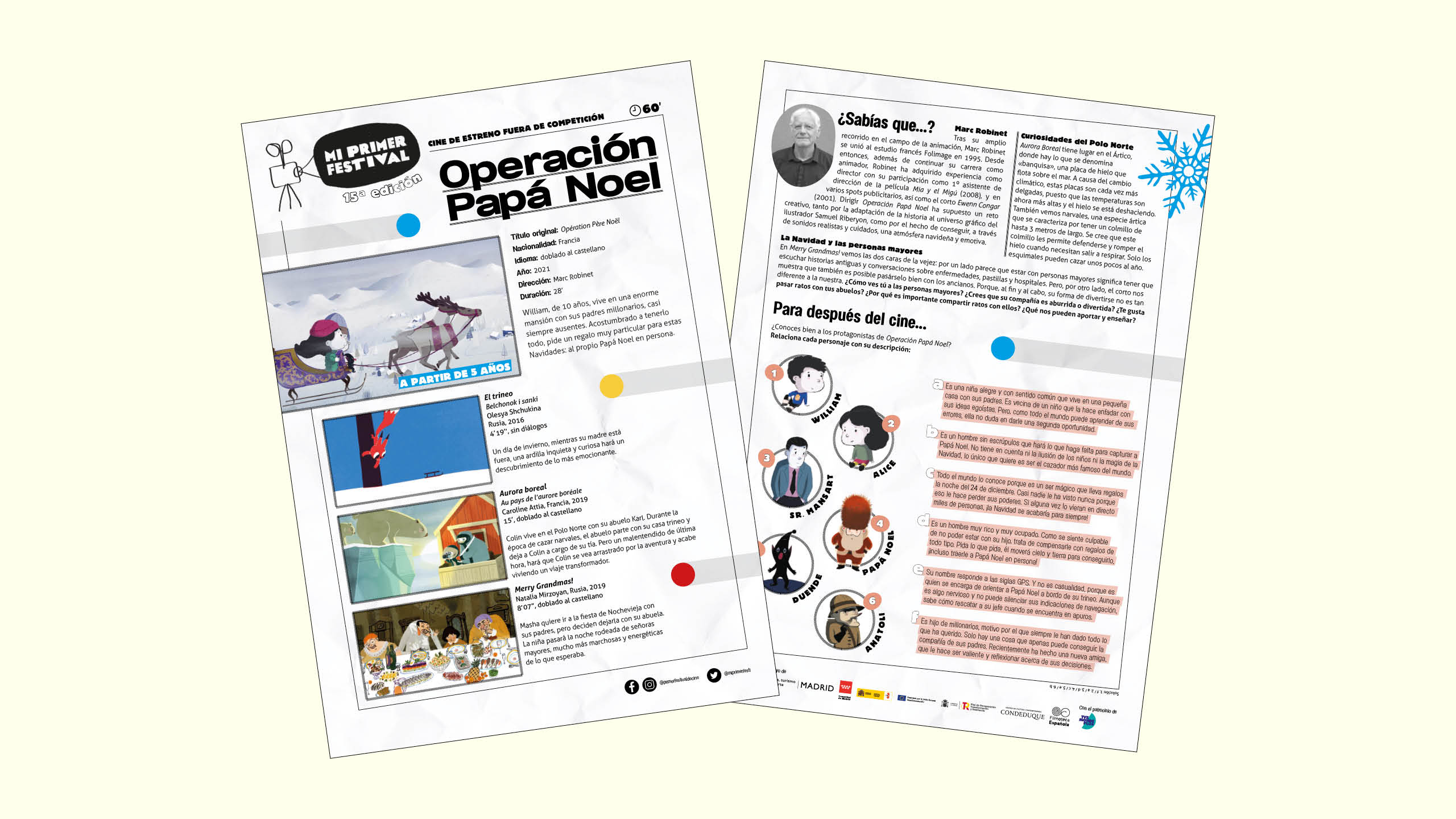 Curiosidades y actividades
Descarga la hoja de sala y encontrarás más curiosidades y actividades para hacer en casa.
Descarregar