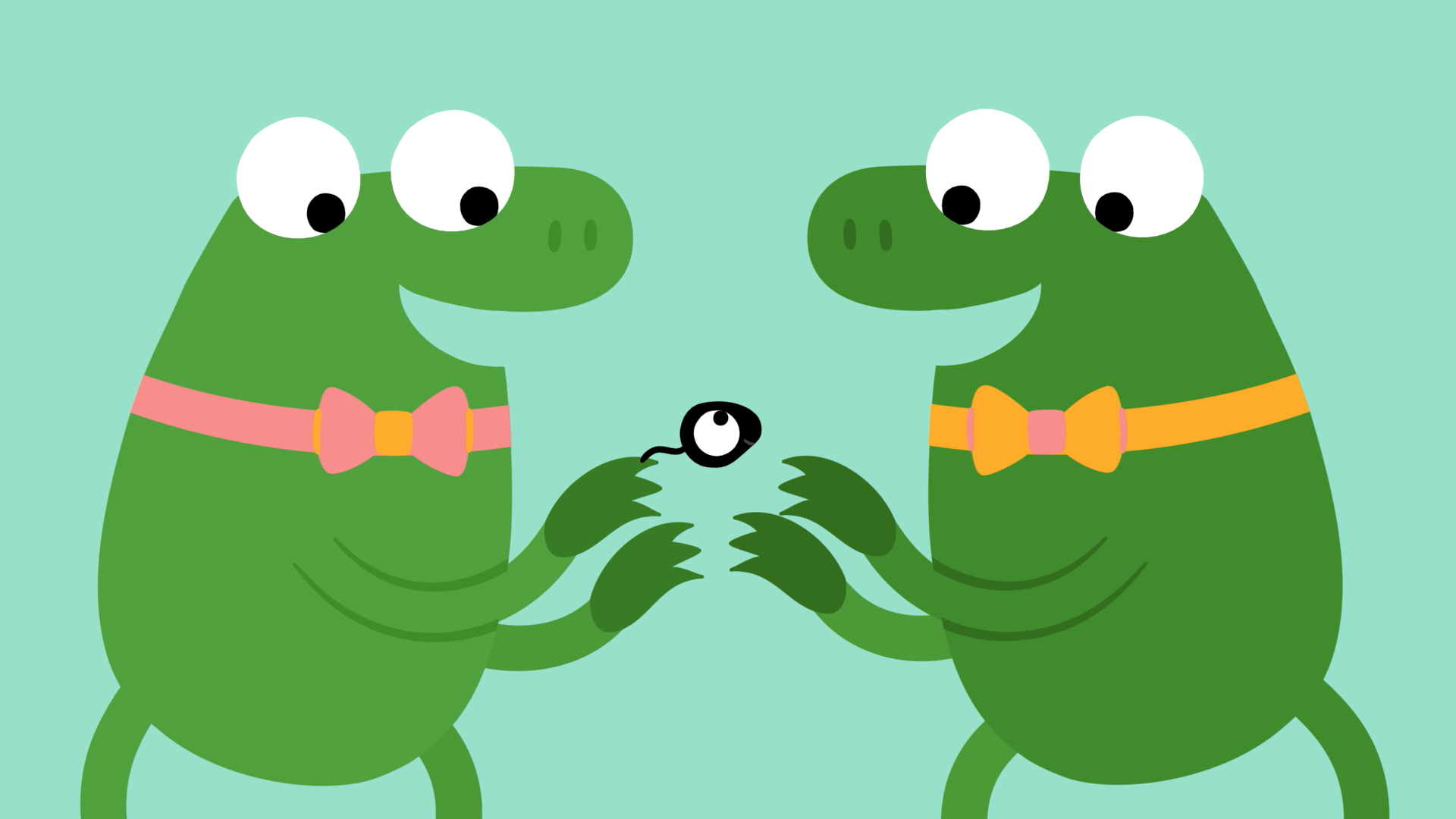 Animanimals
Out-of-competition film premieres
Edition 2022
Funny stories from the animal world, animated beautifully and colourfully by Julia Ocker. A session for the whole family, but especially for the little ones, as there is no dialogue in these delightful shorts. All the animals in Animanimals have some strange peculiarity. In each episode, we will meet a different animal, who will embark on an absurd, fun adventure.
Voting results
Valoració general de la sessió
Quin curtmetratge t'ha agradat més
Fitxa didàctica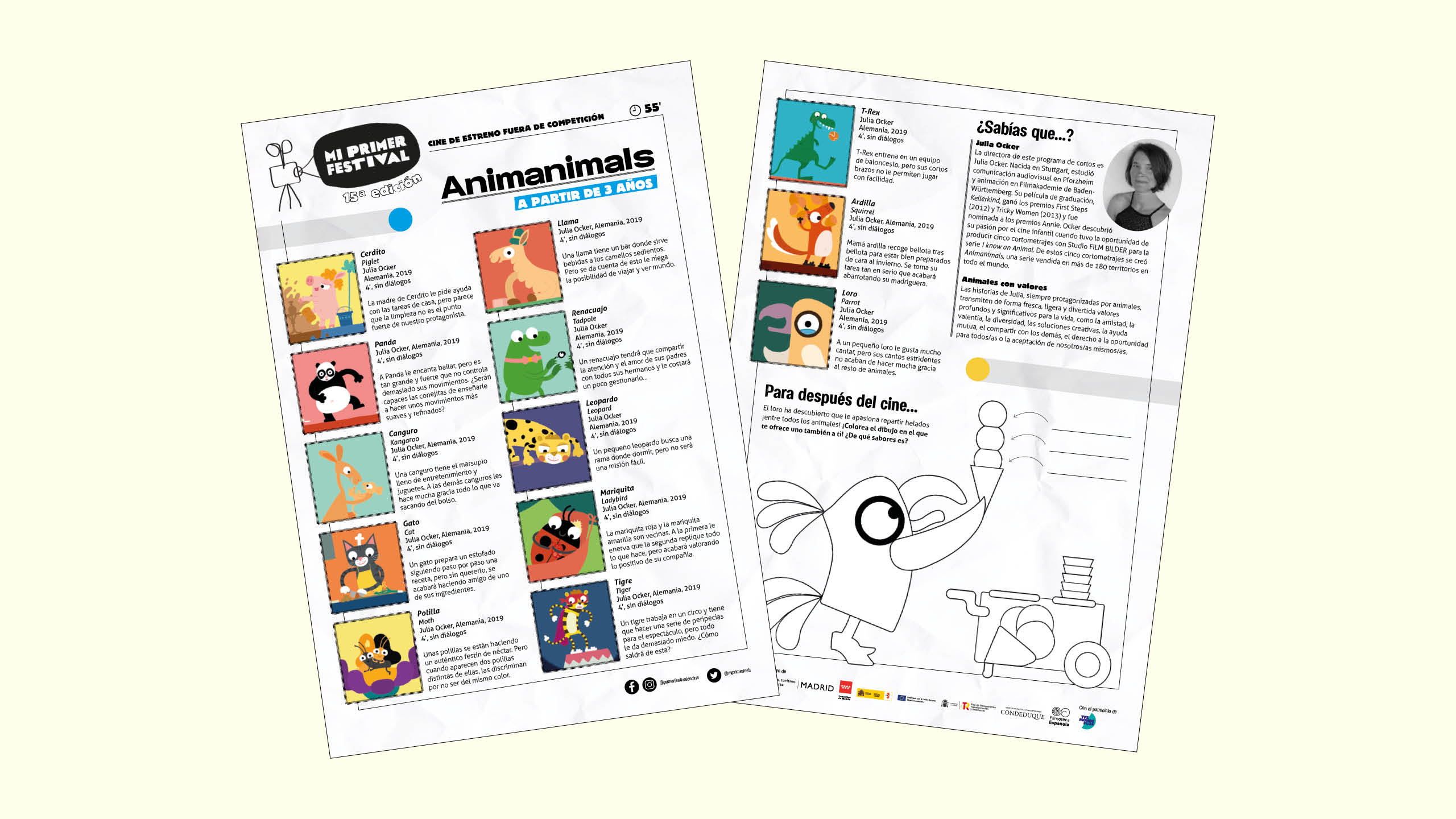 Curiosidades y actividades
Descarga la hoja de sala y encontrarás más curiosidades y actividades para hacer en casa.
Descarregar