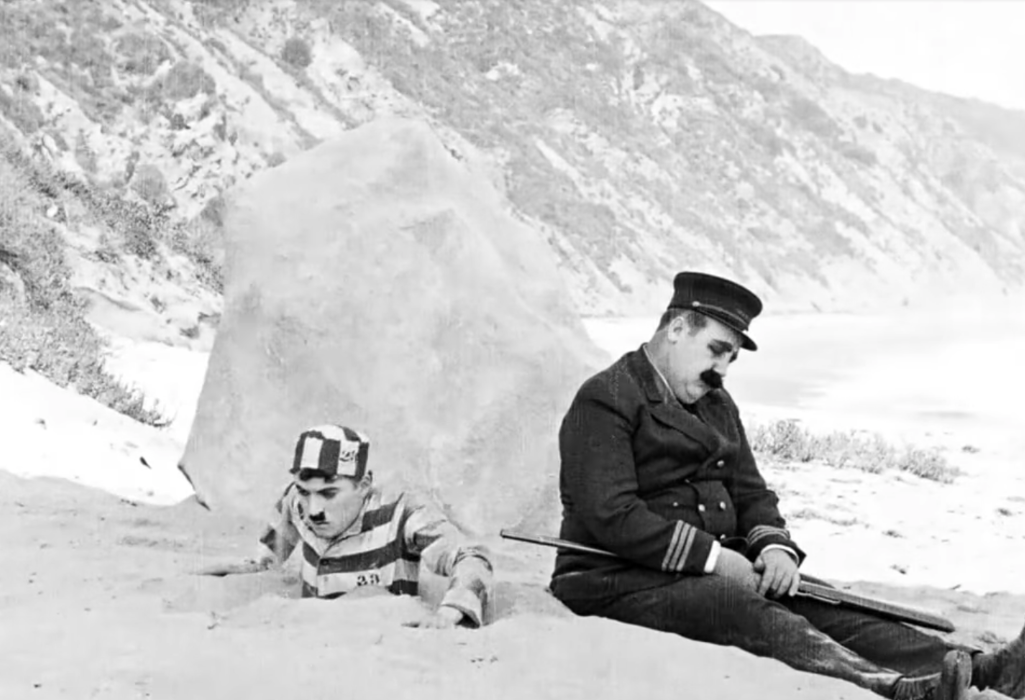 Film-Concert: Slapstick'n'Jazz
Classics from film history
Edition 2022
Film-Concert: Slapstick'n'Jazz
My First Film Festival presents this film-concert so that young film fans can discover, to the rhythm of jazz, the three great masters of slapstick: Harold Lloyd, Charles Chaplin and Buster Keaton. Three great physical comedy artists who will have everyone in the family chuckling.
The music will be provided by The Silent Entertainers Band, a quartet formed to provide musical accompaniment for silent films and to champion the film-concert as a show for all audiences. The band is made up of composer Jorge Gil Zulueta on piano, Akinsola on drums, Marcel Mihok on double bass and Joseph Siankope on trumpet and vocals. They will be accompanied on stage by the actress Sara Checa, who will translate and sing the intertitles.
Voting results
Valoració general de la sessió
Quin curtmetratge t'ha agradat més
Fitxa didàctica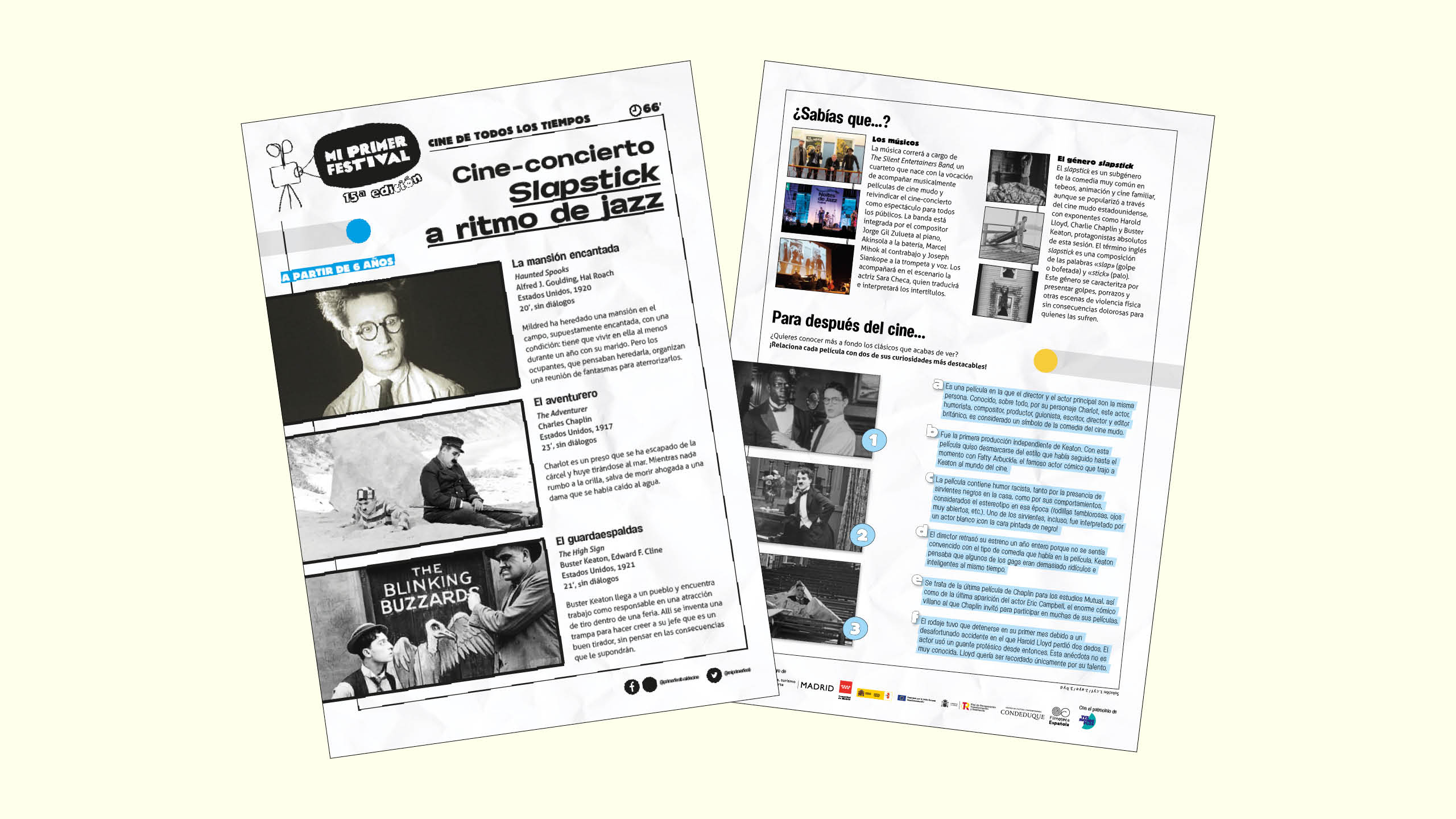 Curiosidades y actividades
Descarga la hoja de sala y encontrarás más curiosidades y actividades para hacer en casa.
Descarregar