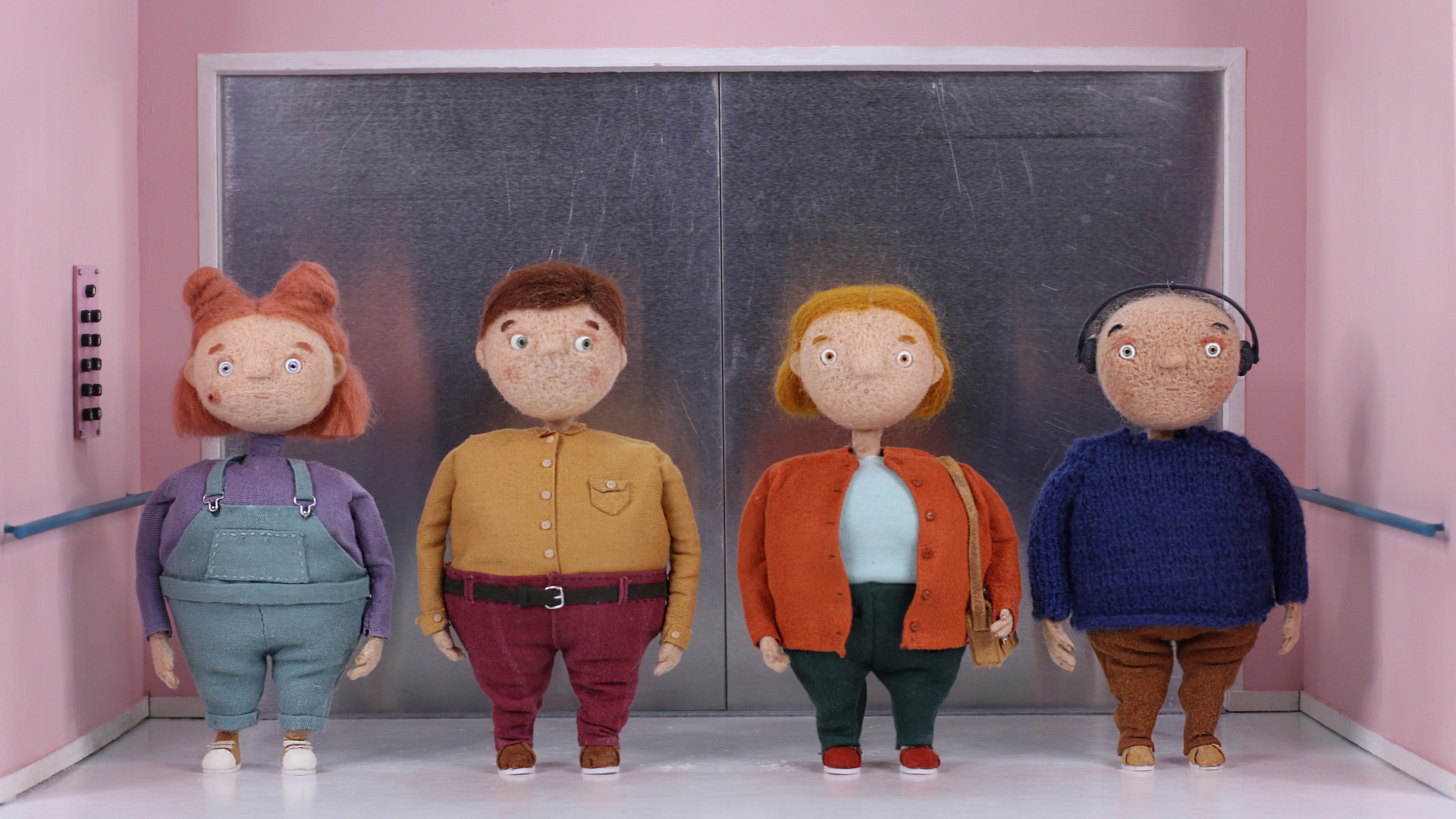 Short film competition 7+ years
Short films in competition
Edition 2022
Short film competition 7+ years
My First Film Festival presents a programme of films shortlisted for its international competition, recommended above all for children aged 7 and over. Little gems of stop-motion animation, 2D and 3D that will make the decision difficult for the festival's young jury.
Voting results
Valoració general de la sessió
Quin curtmetratge t'ha agradat més
Fitxa didàctica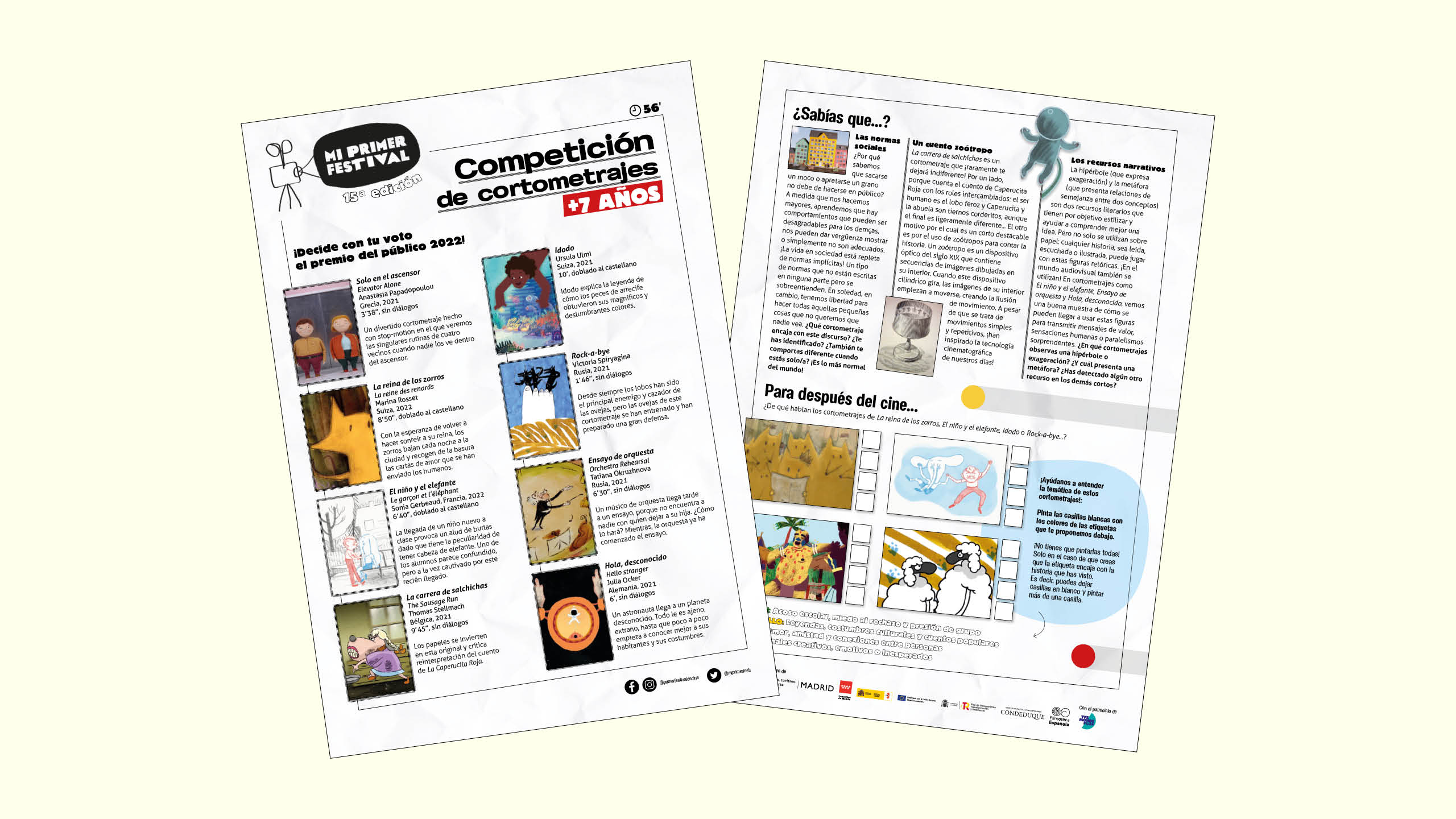 Curiosidades y actividades
Descarga la hoja de sala y encontrarás más curiosidades y actividades para hacer en casa.
Descarregar