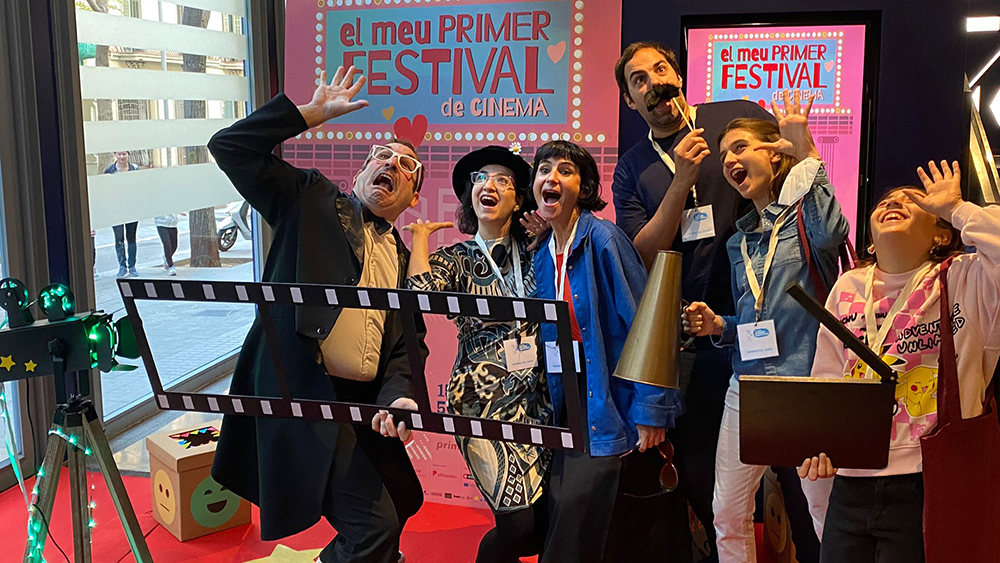 OPEN CALL! If you are between 9 and 12 years old, you can be one of the members of the Children's Jury for the 16th edition of My First Festival
In Madrid they will award the jury prize for best feature film and in Barcelona they will award the two best short films of the contest
My First Festivall is looking for four kids residing in Madrid and Barcelona, aged between 9 and 12, who are excited to give their opinion and have a good time in this new edition of the event. Out of all the applications received, the festival will select two participants from Barcelona to join the mixed jury for the International Short Film Competition, and another two from Madrid for the mixed jury of the International Feature Film Competition.
Each jury will consist of three experts from the audiovisual, communication, or education sector, along with the selected children. The mixed jury in Barcelona will be responsible for deciding the awards in the two competitive categories of short films (+4 and +7 years), while the mixed jury in Madrid will select the best feature film.
All children aged 9 to 12 who want to join the children's jury can submit their application between September 12th and September 24th. All details on how to participate can be found on the festival's website. Registration is done through a simple online form and must be accompanied by a brief video presentation of the candidate.
The jury deliberation meetings to select the best short and feature films of the edition will take place in person in Barcelona and Madrid, respectively, during the festival.
Through its children's jury call, My First Festival offers a unique opportunity for young viewers to develop their critical thinking and decision-making skills, work as a team, and reach consensus.
Join the My First Festivall jury and have an unforgettable cinematic experience alongside other cinema enthusiasts!