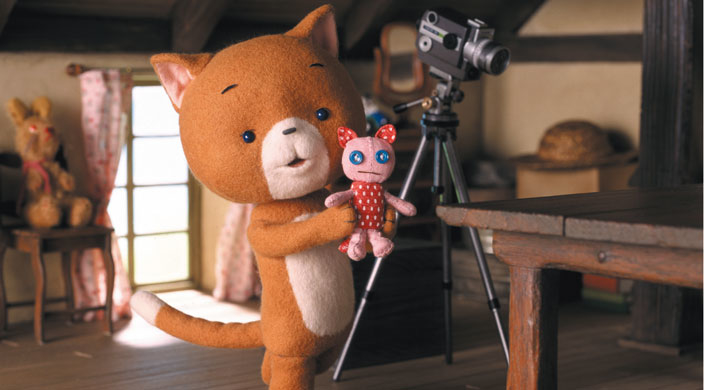 Komaneko: The curious cat
Guest country: Japan
Edition 2022
Komaneko: The curious cat
One sunny day, Komaneko the cat decides he wants to be a film director and make a stop-motion animation film. He starts writing the storyboards and sewing the rag dolls. Soon, he starts shooting his first film, filming frame by frame with his beautiful 8 mm camera. But, despite his best efforts, his filming is interrupted by a nasty fly that makes things difficult. Will Komaneko be able to finish his debut film?
Humour, inventiveness and irreverence in an unusual movie that My First Film Festival is delighted to bring back in this special tribute to Japanese animation.
Voting results
Valoració general de la sessió
Fitxa didàctica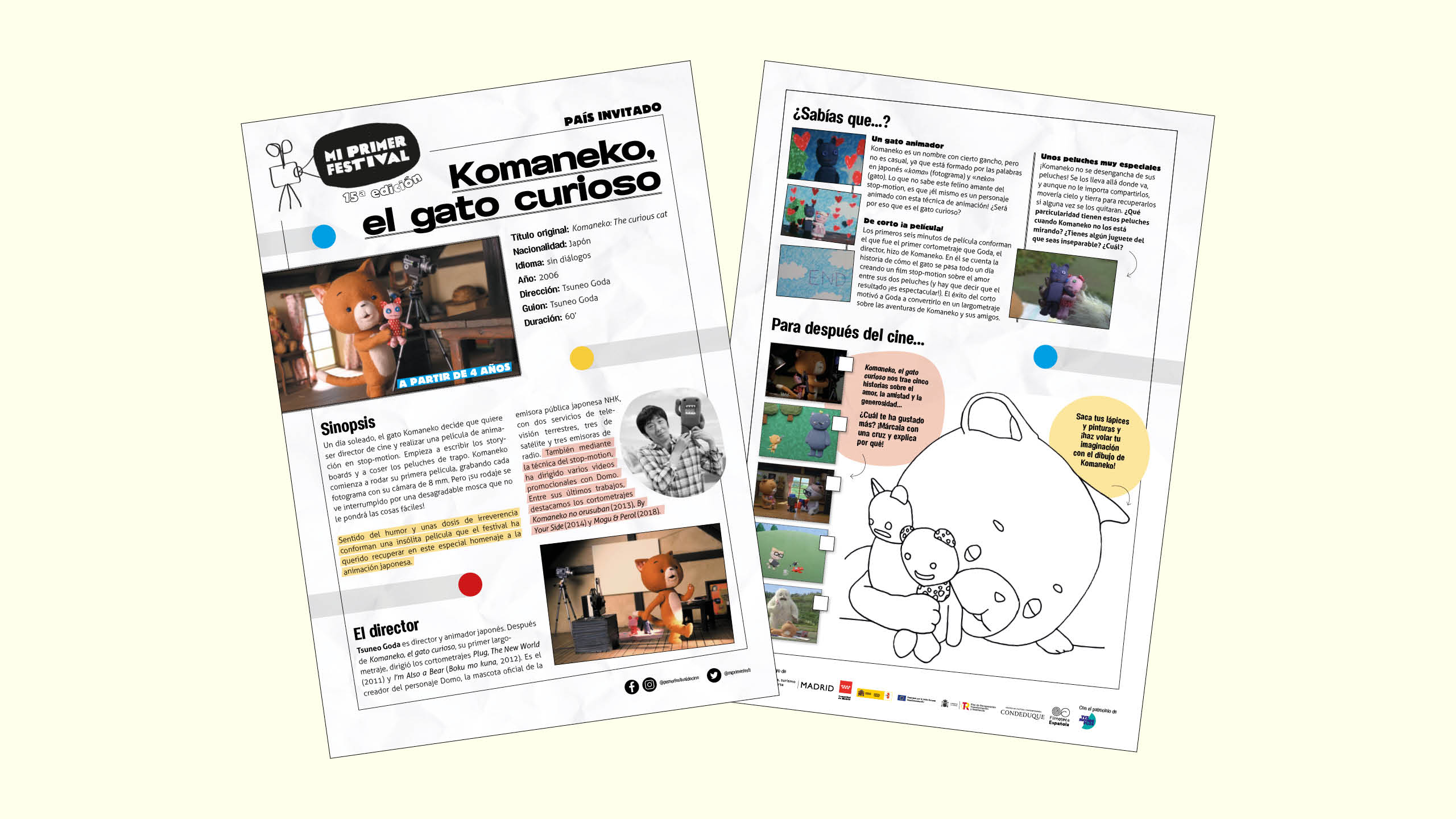 Curiosidades y actividades
Descarga la hoja de sala y encontrarás más curiosidades y actividades para hacer en casa.
Descarregar