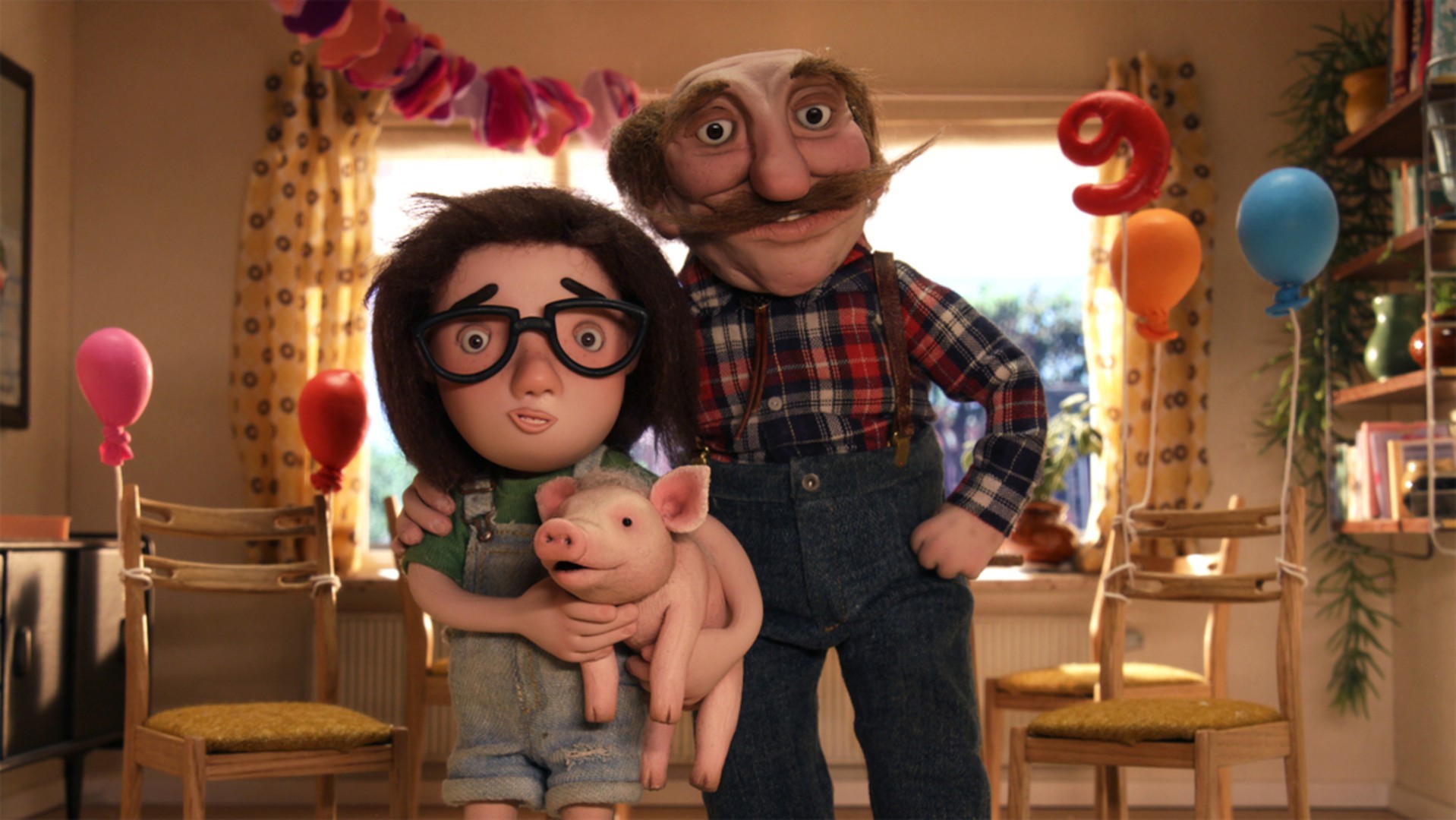 Oink!
Feature films in competition
Edition 2022
When Babs turns 9, her grandfather gives her a little pig named Oink. Her parents are not happy to have him at home, but Babs manages to keep him on the condition that Oink is trained as a puppy. But in this story there will be many surprises and not everything is as it seems...

Irresistible and hilarious, Oink is the European animated film revelation of the year, a hit at all the festivals that screen it.
Voting results
Valoració general de la sessió
Fitxa didàctica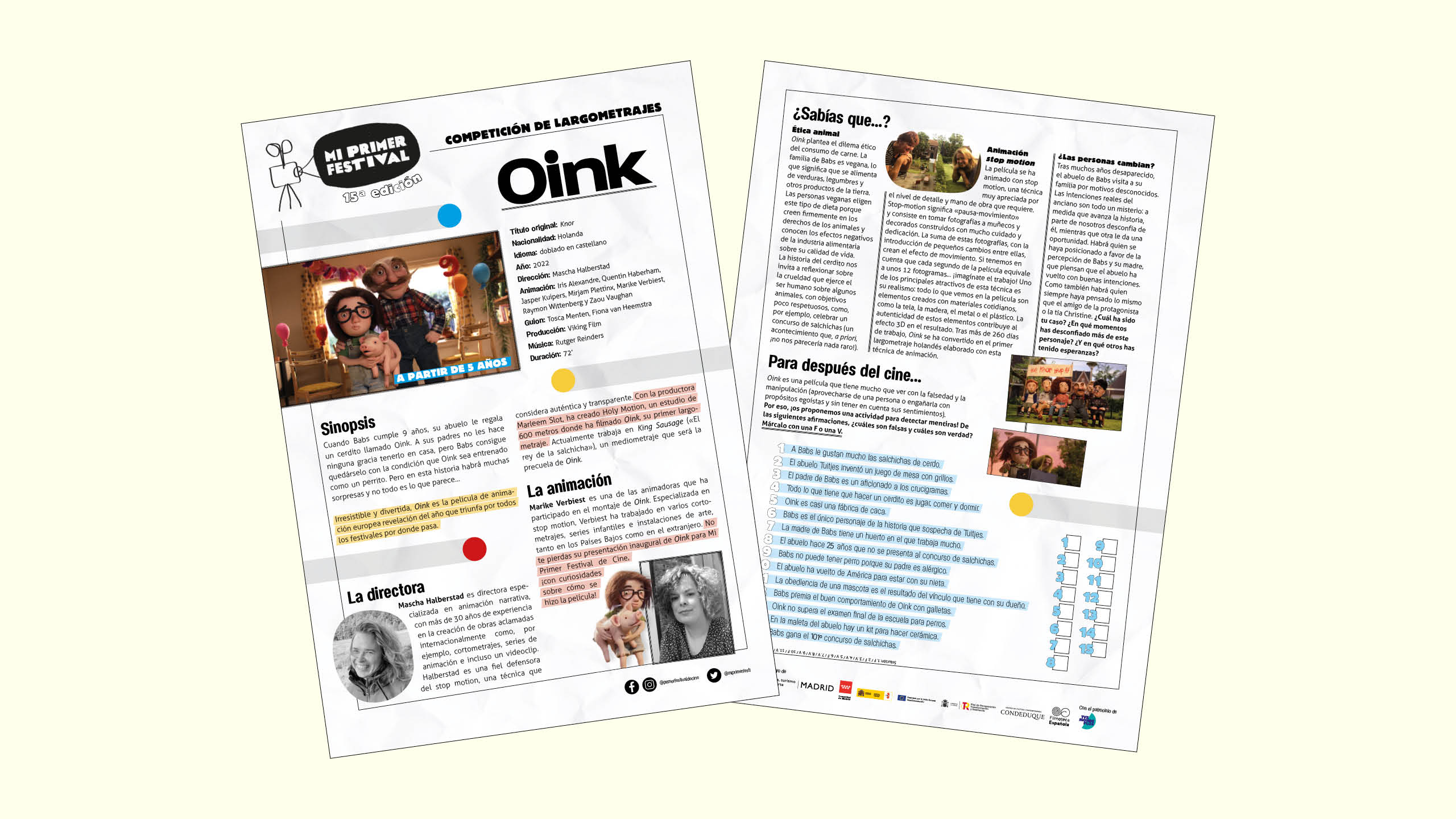 Curiosidades y actividades
Descarga la hoja de sala y encontrarás más curiosidades y actividades para hacer en casa.
Descarregar