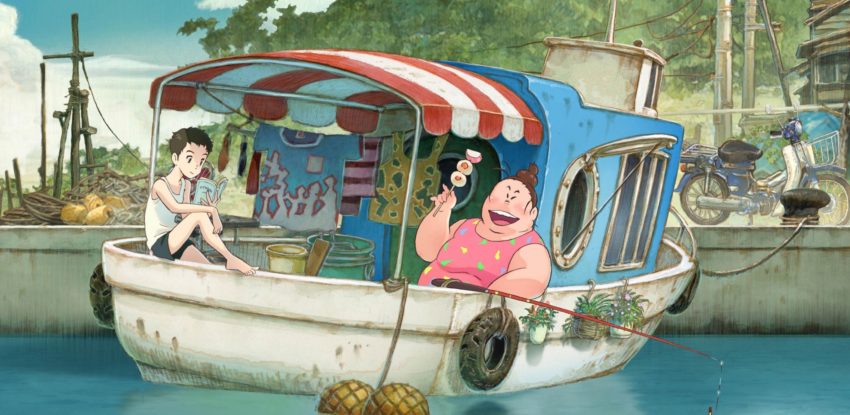 Fortune Favors Lady Nikuko
Guest country: Japan
Edition 2022
Fortune Favors Lady Nikuko
Nikuko is a brash, jolly, scattered and passionate woman who lives in a coastal town in northern Japan. She is also the single mother of 11-year-old Kikuko, who is her opposite in many ways. Kikuko is a pensive, quietly curious child. Nikuko embarrasses her daughter as any mother of a pre-teen would, but her bold spirit makes her especially well-known in a town where all Kikuko wants is to simply blend in.

Fortune Favors Lady Nikuko is a surprising, original Japanese anime that pays a tribute to personal authenticity and mother-daughter relationships.
Voting results
Valoració general de la sessió
Fitxa didàctica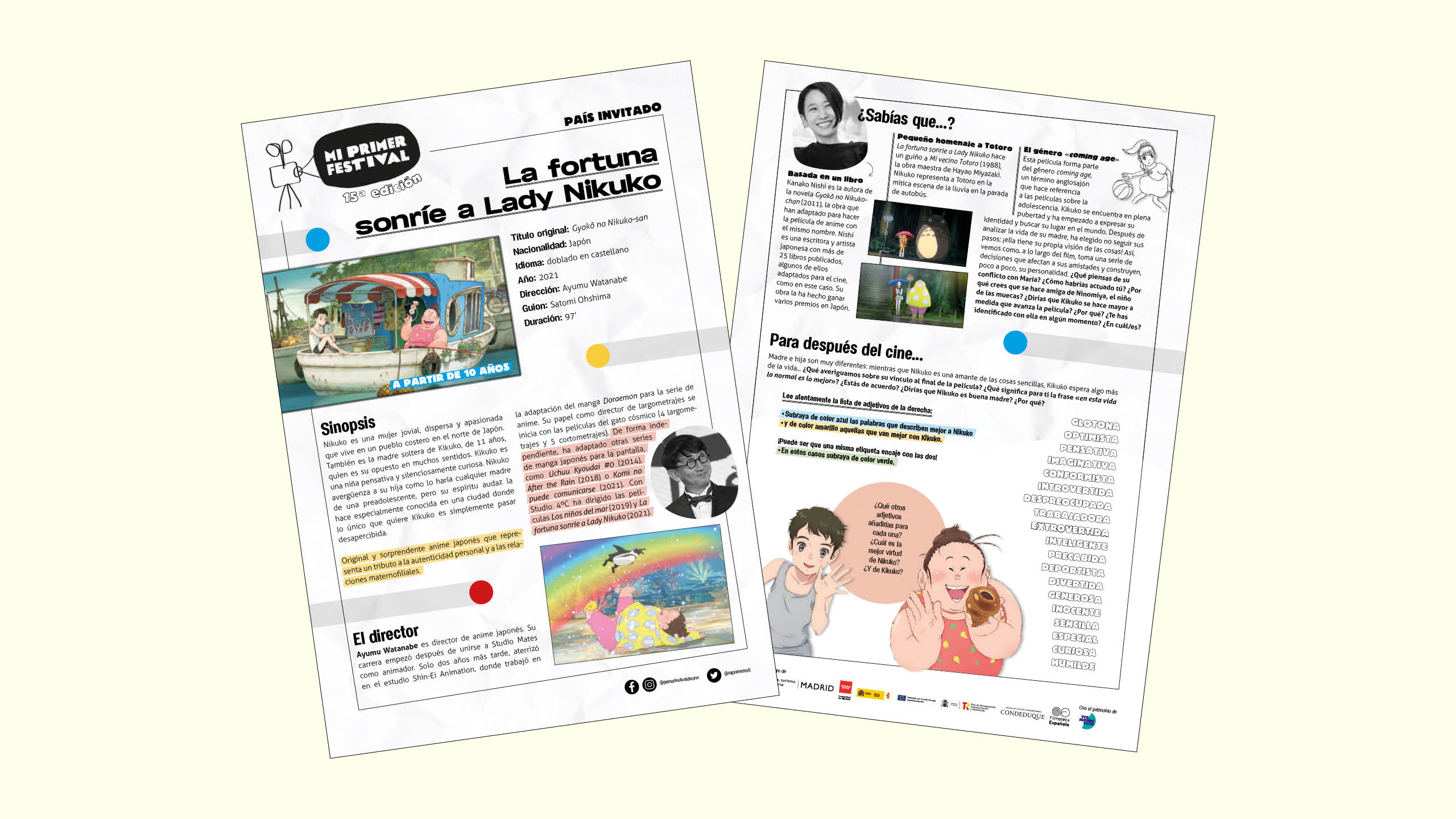 Curiosidades y actividades
Descarga la hoja de sala y encontrarás más curiosidades y actividades para hacer en casa.
Descarregar